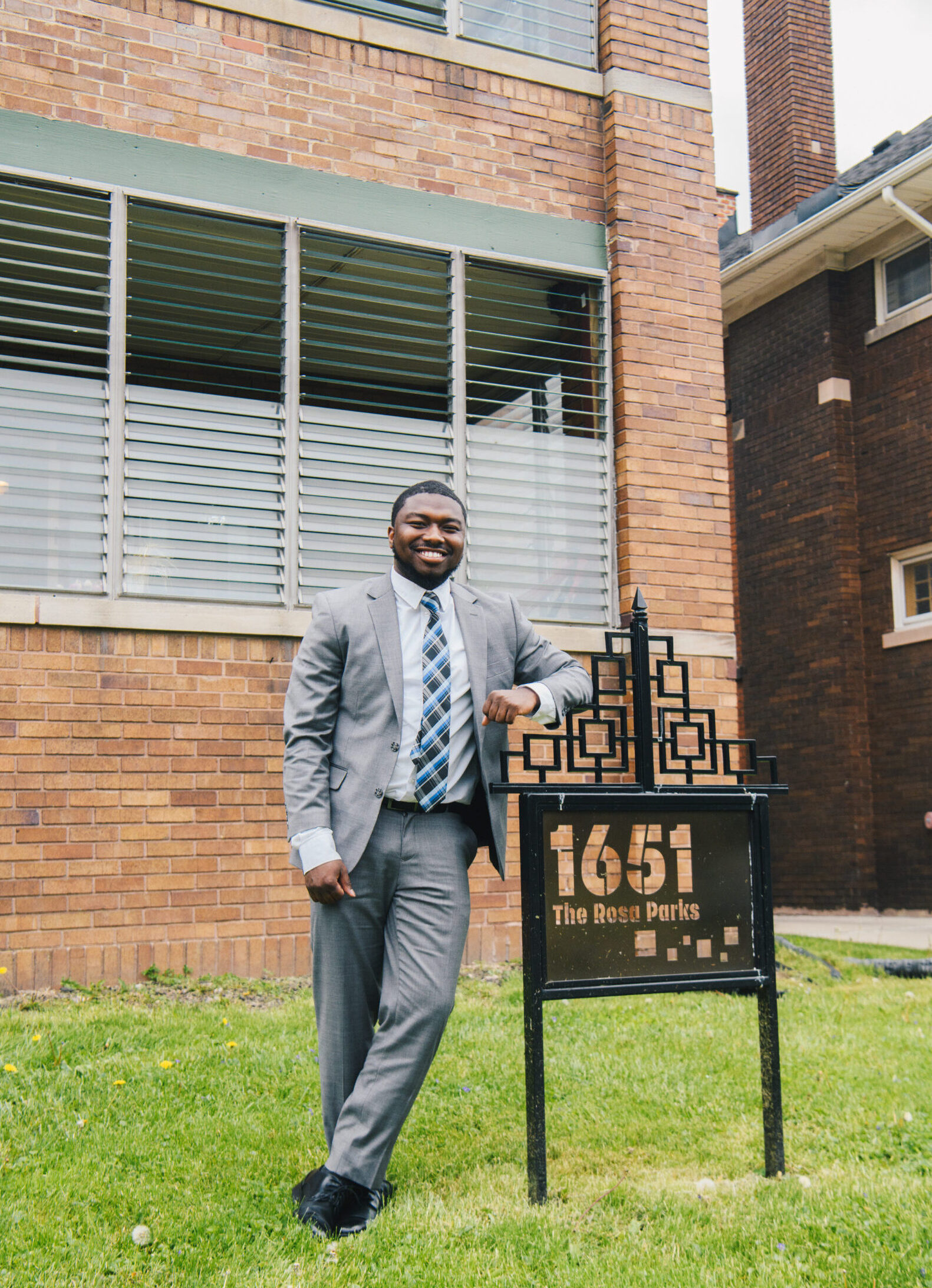 Evans Genece is a Leasing and Operations Manager for Century Partners, where he has been a team member since 2021. 
Evans grew up in New Haven, Connecticut, where he took on active, leadership roles across his community from an early age – at school, within civic organizations and on the basketball court. A first-generation American and a first-generation college graduate, Evans has always operated with the intention of positively setting the tone and forging legacy. 
Evans arrived in Detroit in 2020 as a Venture For America (VFA) fellow after being recruited out of Virginia State University, where he majored in Business Management. After joining the PREP Realty and Century Partners teams, he laid down his roots in a city he was excited to become a part of. Here, Evans particularly values the city's strong cultural roots and connectedness, and operates alongside other young professionals working hard to make a difference. As a young Black man, Evans sees Detroit as a hub full of need and opportunity, as the place to be. 
Evans touches every part of the real estate business, from sales and leasing to turning units and looking at deals. Becoming acquainted with all levels of real estate is important first-hand experience as he works toward his long-term goal of becoming a developer. 
In his spare time, you can find Evans watching the game, making meaningful connections with people around Detroit and lighting up a room with his warmth and energy. A big brother to many, Evans is creating and manifesting his American dream.