David and I discussed Detroit all the time for over 6 months while the City was in bankruptcy, planning the approach and strategy of what would become Century Partners. Still, when it all started at full speed in February 2015 – and furthermore when David moved here in May that year, those initial months were incredibly intense and filled with uncertain moments.
It was not until we leased our first house in August 2015 that I felt confident our plans would succeed
~ ANDREW COLOM
The Spring of 2015, I was riding high. I was preparing to close a successful 8 year run as a Wall Street investment banker and was excited to begin my next chapter in Detroit, MI, working to build Century Partners with my friend and mentor, Andrew.
All the boxes were checked: we had years of research on the city, a mission I strongly believed in, a compelling and financially sound investment strategy, some friends and family capital in the bank and already owned a few beautiful historic homes on Atkinson Street. All was good, better than good.
But as I gazed out the window while my plane descended upon the tarmac at DTW, my sky high vision was grounded with feelings of anxiousness and doubt as the unknowns began to pile up: Will this venture succeed? Will Detroit residents support us? Could we find reliable and cost effective contractors?
However, this journey worked out, the one, and perhaps only, thing I was 100% confident about at the time was that our lives would be changed forever.
I was ready to get to work.
~ DAVID ALADE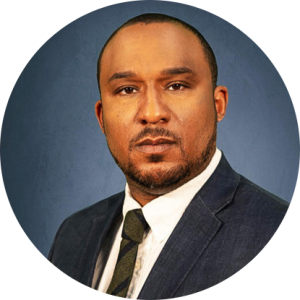 From day one, we used the most modern technologies available to streamline our operations and the services we provided to our customers. One of the advantages of shifting to a digital economy is the opportunity for new platforms and tools that allow smaller businesses to grow and scale.  It levels the playing field by providing some of the assets that are usually available to larger corporations exclusively.
~ ANDREW COLOM
Diversity is the life blood of Century Partners. Diversity is how we compete. It's the engine that drives our sustainability. We are multi-generational and first generation Americans, filmmakers and financiers, urban and rural, GED and Ivy league degree wielding collaborators. It is our ability to successfully leverage the diverse experiences, backgrounds, perspectives and identities of our core team members to nimbly read, react and adjust to an ever changing and dynamic marketplace.
This was also represented in our decision to expand our investment efforts outside our corporate headquarters of Detroit to expand into investment opportunities throughout the Rustbelt.
~ DAVID ALADE