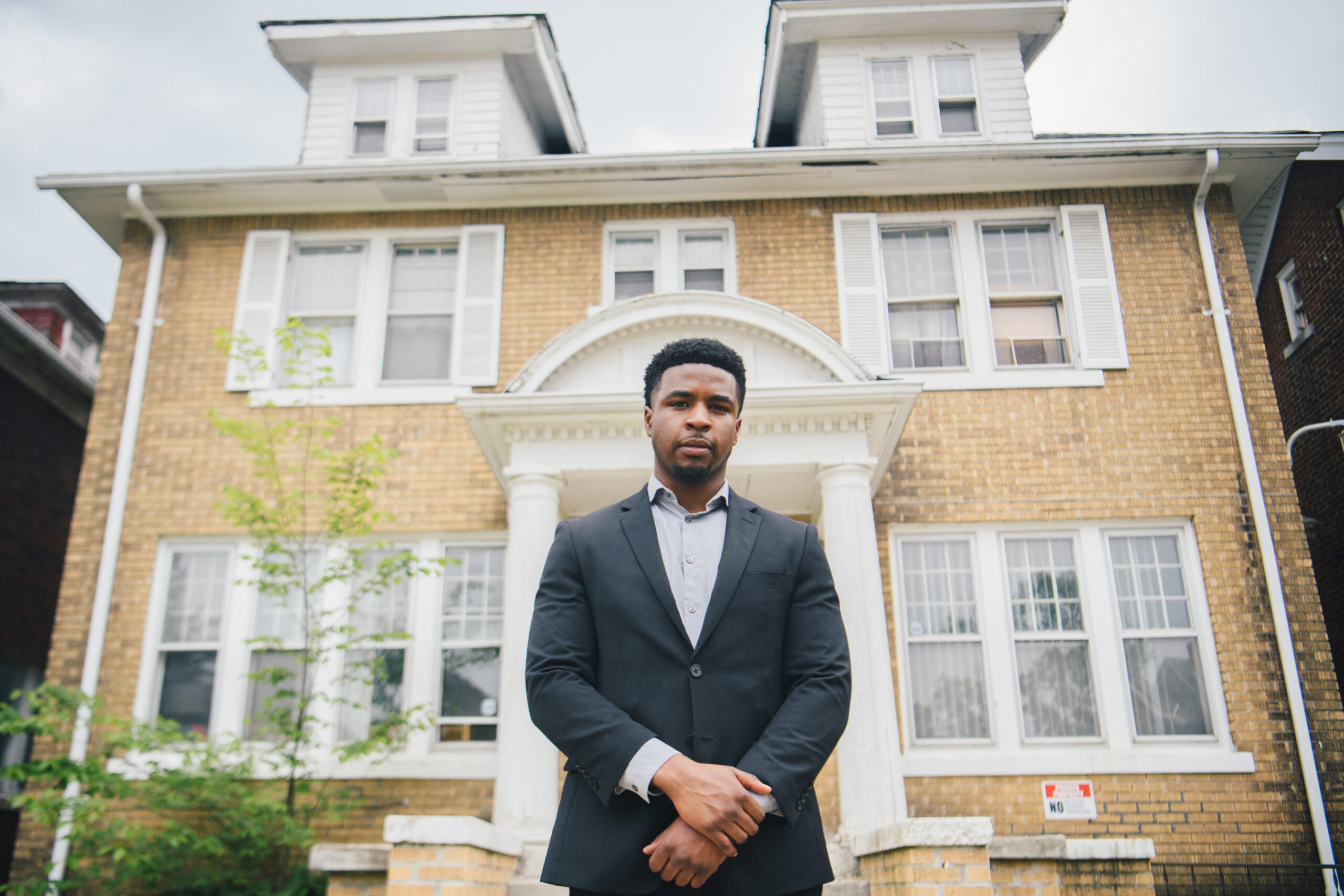 Paul Jones joined Century Partners as a Development Analyst in September 2022. 
Paul grew up on Detroit's west side with a deep sense of place and community, surrounded by music. After being handed his uncle's trumpet as an elementary school kid, he taught himself to play seven different musical instruments. 
Holding a passion for his home city and a determination to represent it in the best possible way, Paul traces his interest in real estate taking hold as a student at Cass Technical High School as he bore first-hand witness to transformative development. There, he remembers sitting in class on the fifth floor, looking out the window and watching as construction made way on the Little Caesars Arena just a few blocks down the road. He was proud to see his city changing, and he also knew he had to be a part of it. 
With that clarity of vision in mind, at just 17, Paul took his first steps in real estate while still completing high school, working as a wholesaler. Just two months after turning 18, Paul received his real estate license, building up a reputation in the local real estate market, and gaining experience over four years across property management, project management, and property acquisitions. 
At Century Partners, Paul assists in development deal analysis and day-to-day operations, applying his mission-driven dexterity to supporting the whole team. He is also completing his undergraduate degree in finance at Wayne State's business school, with the aim of having a long career in real estate development. As he keeps on building, he wishes to give everything for his city and always represent its hard-working environment.